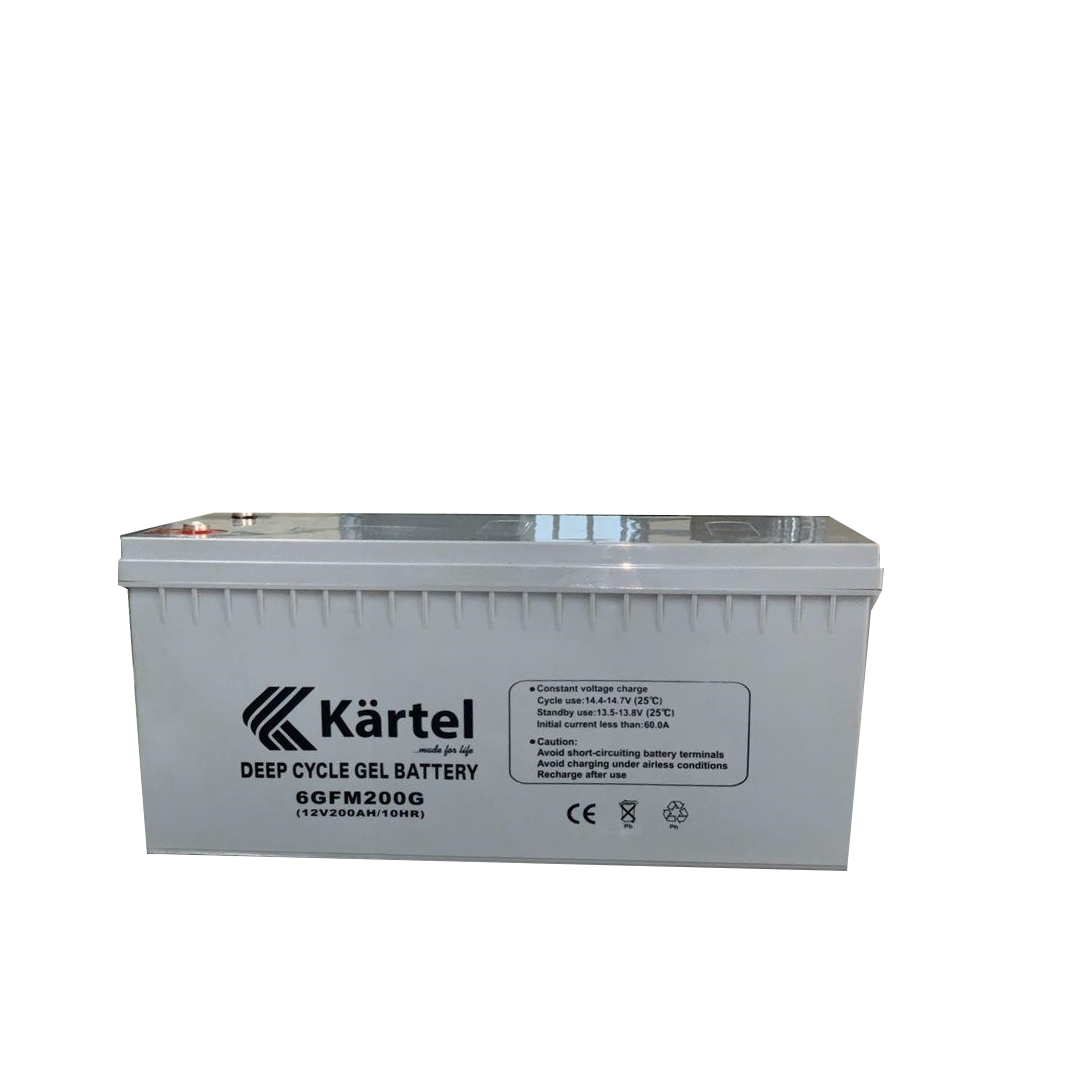 The Kartel Valve Regulated Lead Acid batteries has been developed as advanced series, to provide reliable performance in Solar PV Systems, Uninterruptible Power Supply, Telecom, Information Technology and Emergency Power Supply Systems.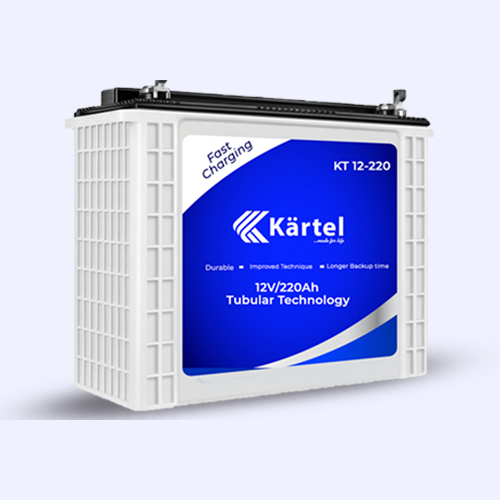 KARTEL TALL TUBULAR BATTERY
Kartel Tall Tubar Battery (220AH/12v) comes with extra-string, flexible, oxidation-resistant gauntlet for higher performance and to provide longer life.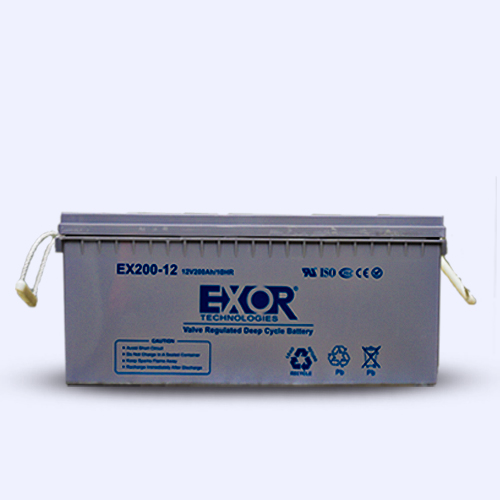 The Exor Battery is quiet and Generates no pollutants, No Maintenance, High safety and reliability, Longer life, Great conductivity.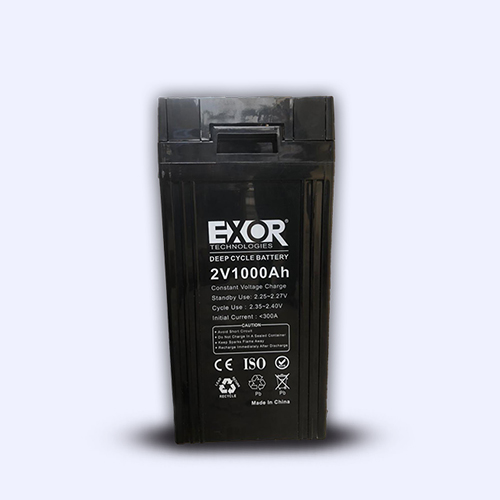 This battery is specially designed to carry heavy duty loads and can easily withstand wear and tear for an extended period. The 1000AH battery comes as 2C, meaning you will need 6 of it to provide 12V and 12 to produce 24v battery system.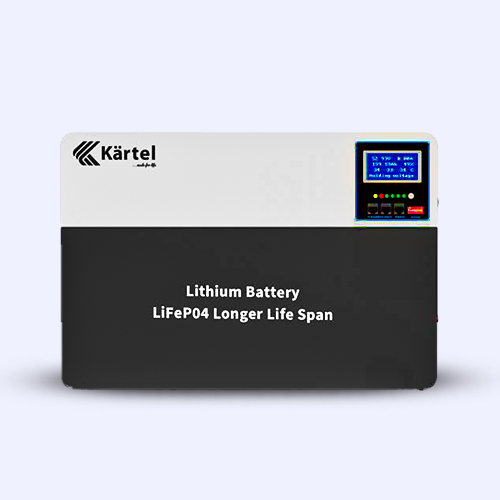 The Lithium ion battery comes with high-quality aluminium, magnesium alloy. The battery is applicable for various domestic and commercial applications. It can also be used as UPS for critical infrastructure to avoid downtime caused by sudden power outage.